Allan Crow may be, as he humbly puts it, just one of "two blokes that take photos." But Hufton+Crow, the photography studio founded by him and Nick Hufton ten years ago, has reached far more than humble success. The duo have shot some of the most talked-about architectural works of the last few years -from Zaha Hadid's Galaxy Soho to Steven Holl's Sliced Porosity Block to BIG's Danish Maritime Museum - and have been published in renowned websites and magazines around the world. Learn more about how Crow began his career as well as his favorite architecture, after the break.
Glasgow has just unveiled its new multipurpose structure which will end up revitalizing the Clyde Waterfront, which went into decline and neglect for many years following the closure of the town's major shipyards. After 8 years of construction, Foster + Partners' SSE Hydro now reveals its ETFE facade which is lit up every evening. During the day it manages to blend in with the usual changing Glasgow skyline.
The structure of the SSE Hydro Arena is covered by a 1.400 ton steel housing – one of the largest domes in Europe – and the ETFE translucent building enclosure allows one to discern what is happening inside from the outside. A 260 ton ring which supports the lighting is suspended from the dome, which will allow spectacular and customized lighting for each show.
The modern technology applied to this project contrasts with its interior structure that has been based on the Roman amphitheater, allowing each and every spectator at an event — which can be up to 13.000 — to have an optimal view of the stage. The viewing angle and comfort of the user is furthermore guaranteed by the special seating system designed by Foster + Partners along with Figueras International Seating.
Architects: Nomena
Location: Punta Negra, Peru
Project Area: 310 sqm
Project Year: 2013
Photographs: Juan Solano
Architects: Knut Hjeltnes
Location: Valldal, Norway
Year: 2010
Photographs: Jiri Havran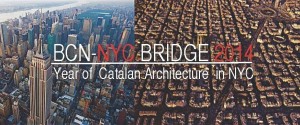 Throughout 2014, three major New York institutions – the AIA New York Chapter | Center for Architecture, the Museum of the City of New York, and the Spitzer School of Architecture at City College – will be hosting exhibitions and programs that will celebrate Catalan architecture in New York City. These events serve as the foundation for "Barcelona-New York City Urban Bridge 2014: A Year of Catalan Architecture in New York."
Architects: Tabuenca Saralegui
Location: Pamplona, Navarre, Spain
Project Architects: Luis Tabuenca, Fermín Saralegui, Mikel Chalezquer
Project Year: 2013
Photographs: Imagina2 Visualization Studio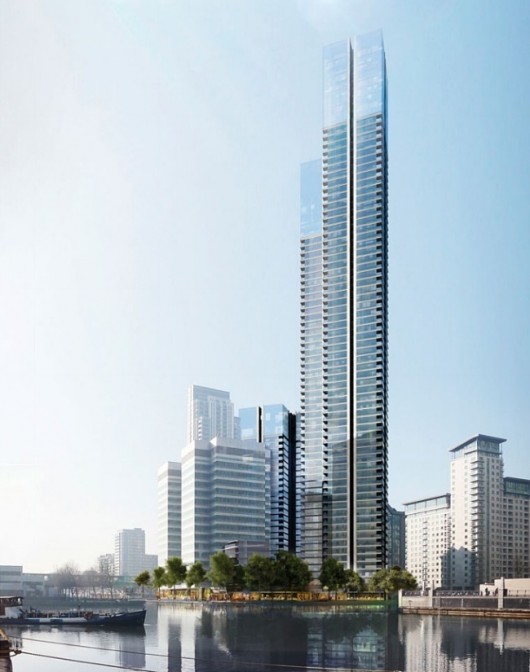 Foster + Partners has submitted plans for what would be the tallest residential tower in the UK. The "world-class development" includes a 73- and 36-story tower that would add more than 900 homes and 6,000 square meters of public space to the Isle of Dogs in east London.
"We will provide much-needed new homes, including new affordable homes, over an acre of new and enhanced public open space, a re-activated waterfront on to South Dock and the Millwall Cutting, as well as space for retail, bars and restaurants," Berkeley Homes regional managing director Harry Lewis. "This is a rare opportunity to deliver such significant, high-quality public realm in Canary Wharf."
Architects: Villegas Bueno Arquitectura
Location: 41250 El Real de la Jara, Sevilla, Spain
Architect In Charge: Miguel Villegas Ballesta, Lourdes Bueno Garnica
Project Area: 1409.0 m2
Project Year: 2014
Photography: Jesús Granada
Architects: Speziale Linares Arquitectos
Location: San Benito, Entre Rios, Argentina
Design Team: Javier Speziale, Patricia Linares, Matías Quintela, Guillermo Gauna, Agustina Acosta
Project Area: 220 sqm
Project Year: 2011
Photographs: Courtesy of Speziale Linares Arquitectos
Richard Serra has been announced as the first artist to win the Architectural League of New York President's Medal. Serra, an American sculptor known for his large-scale sheet metal installations, was honored for "contributions his work makes to the way we think about space, viewer and object, site, and materiality, concerns relevant to both architects and the artist."
Austrian artist, architect, designer, theoretician and Pritzker Prize laureate Hans Hollein has passed away twenty five days after he celebrated his eightieth birthday. Hollein, particularly known for his museum design, including Vienna's Haas House (1990) and Frankfurt's Museum of Modern Art, was once described by Richard Meier as an architect whose "groundbreaking ideas" have "had a major impact on the thinking of designers and architects." See a selection of Hollein's work, from architecture to furniture, jewelry to glasses, to a high-rise in China, after the break…
UNStudio has won a competition to remodel the Hanwha headquarters in Seoul. With an aim to transform a building into a symbol of the leading environmental technology company's values, UNStudio's winning scheme will replace the skyscraper's opaque panelling and single layer of dark glass with an animated facade designed to reduce solar gain, increase natural light, generate energy, and interact with its surrounding. 
Architects: Hofrichter-Ritter Architekten
Location: Graz, Austria
Area: 4000.0 sqm
Year: 2014
Photographs: Karl Heinz Putz
Architects: a.gor.a Architects
Location: Bangkok, Thailand
Area: 72 sqm
Year: 2012
Photographs: Courtesy of a.gor.a Architects
Enjoy your morning coffee with a shot of ArchDaily: a curated selection of ArchDaily projects, news, and articles sent straight to your inbox. Subscribe now!